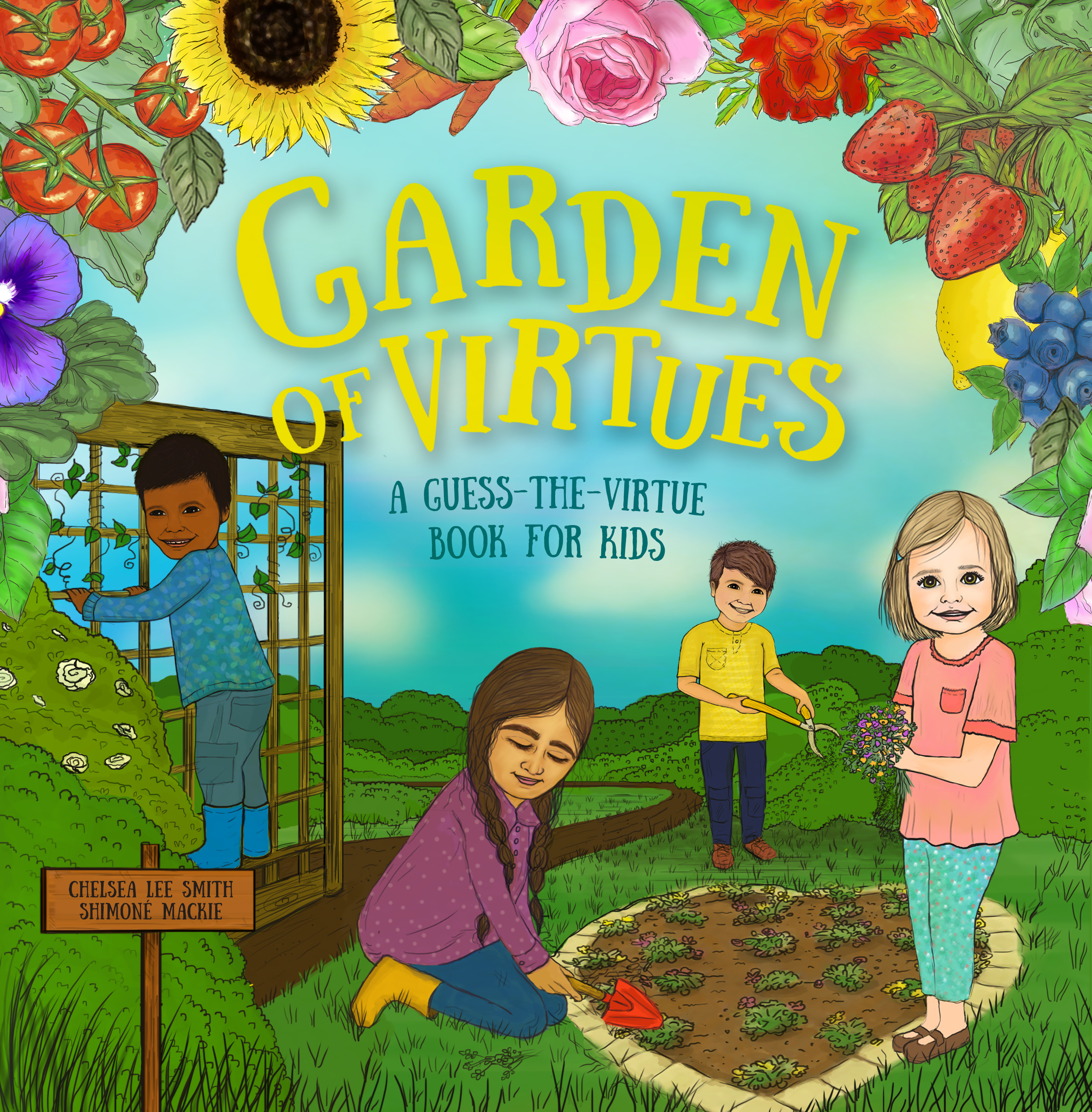 Garden of Virtues: A Guess-the-Virtue Book for Kids is an interactive storybook that introduces children to ten different virtues including helpfulness, determination, generosity and more.  Along with the accompanying free printable activity pack, it is a valuable resource for parents and teachers to gently encourage children to develop positive qualities.
Go to this page to see sample pages, download the free printables, and order a copy.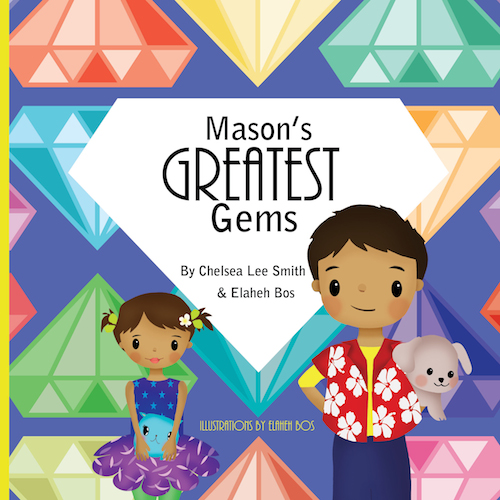 Mason's Greatest Gems is a story about finding hidden gems inside yourself, with an introduction to the concept of virtues.  The book features a little boy who learns about mining gems after finding a treasure in his backyard.  Using his experience of finding and polishing a piece of quartz as a metaphor, he then learns what it means to develop virtues like kindness, helpfulness, courtesy and more.
Visit this page to see sample pages, download free accompanying printables, and purchase.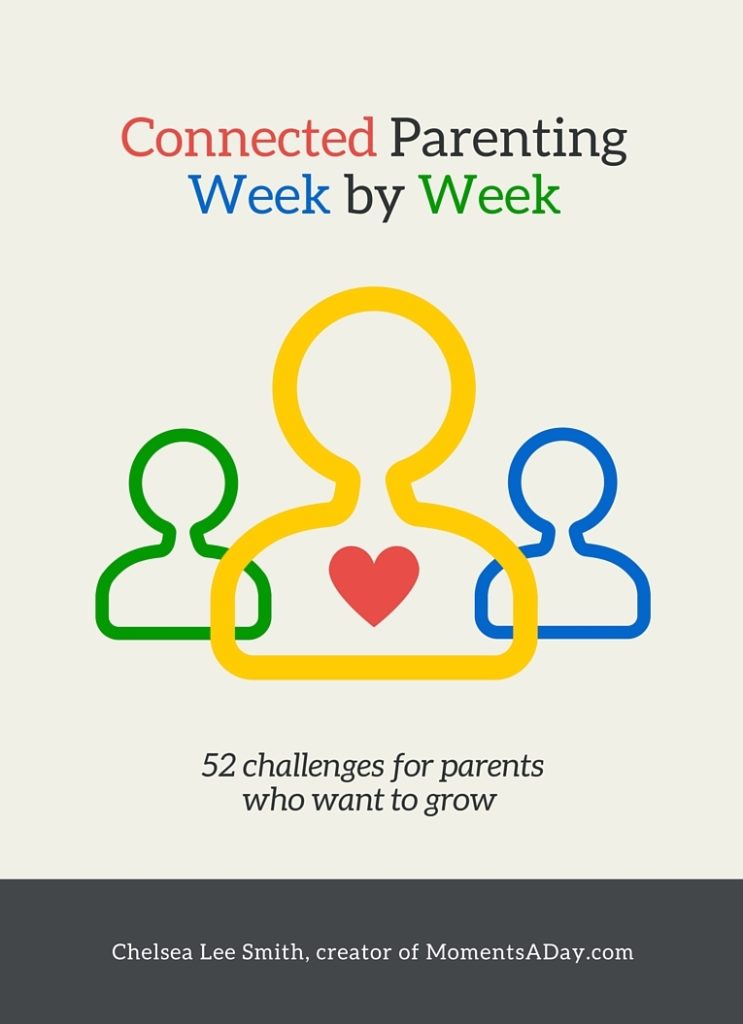 Connected Parenting Week by Week contains 52 simple yet profound challenges for parents who want to grow their positive parenting skills.  One challenge a week and you will complete the book in a year.  A systematic approach to trying out new parenting techniques, the checkbox page and to-the-point approach make it a straightforward and practical tool for busy parents.  Read more here.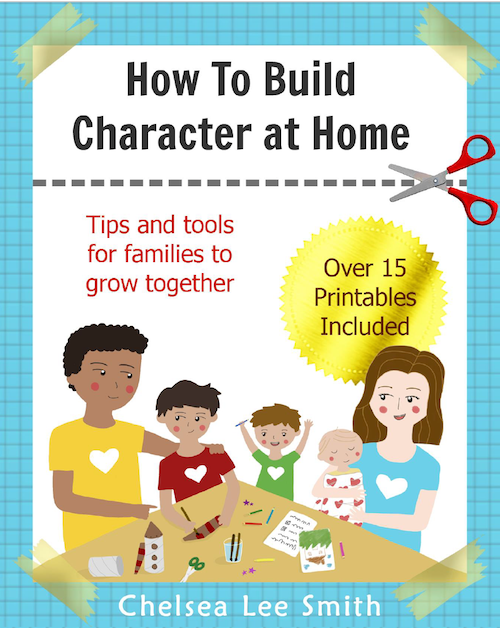 How to Build Character at Home is an ebook will help you lay the foundation for incorporating character education into your family's lifestyle and routine.  With 18 printables and 13 easy-to-read segments, it is a practical and useful addition to your parenting tool box.  Read more here.
Playing with Purpose: Character Building Made Fun is an ebook that includes over 100 hands-on activities to learn about a range of positive character traits.  It offers creative ways to play with children that will engage their minds and also their hearts.  The activities build creativity and problem solving skills as well as emotional intelligence, empathy, and a deeper understanding of life's true priorities – the values we live by.  Read more here.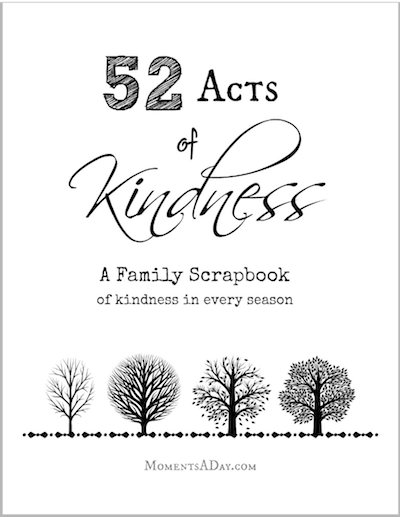 52 Acts of Kindness: A Family Scrapbook of Kindness in Every Season is a printable scrapbook is a place to keep your family's memories of kindness to others.  A resource that can motivate families to offer service to others, it also creates a special place to record meaningful memories experienced together.  It can be a fun weekly project for the whole family!  Read more here.